KTV 2 HD Kuwait Live - Children English Arabic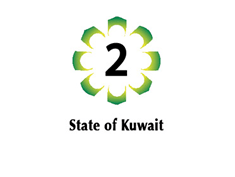 KTV 2 HD Kuwait Live
4.5
out of
5
based on
3795
user ratings.
×
Warning!
If you want to remove your TV channel in Kurdtvs.net, you can
contact
us to make a request.
State of Kuwait HD TV
Kuwait Television is Kuwait's official state-run television station, and part of the Kuwaiti Ministry of information. The channel promotes Kuwait's media abroad. It shows foreign viewers something of Kuwaiti culture and news, and to foster relationships between the State, the Kuwaiti public, and English speakers in Kuwait.
Channel Frequency:
12523 / 27500
3/4
Horizontal
Website: http://www.moinfo.gov.kw
قناة كويت تي في تو KTV 2 بث مباشر من تلفزيون الكويت مشاهدة نتائج المباريات الكويتية القفزات العالية في الهواء قنوات رياضية مشاهدة مسابقات رياضية علي الدش تشغيل قناة الكويت الرياضية الثانية علي قمر عرب سات مجانا بدون اشتراك
---