Kurdmax Kurmanci Live - Music General Local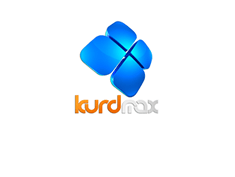 Kurdmax Kurmanci Live
4.5
out of
5
based on
116938
user ratings.
×
Warning!
If you want to remove your TV channel in Kurdtvs.net, you can
contact
us to make a request.
Now you're seeing Kurdmax TV Kurmanci Live.
Kurdmax TV HD
Kurmanci
is an entertainment
satellite
television channel located in Hawler Kurdistan. KurdMax TV HD.
You can watch most of Turkish TV series on this channel.
TV Series:: Hergiz Waz Nahenm, MALÎ ÊME , Mali Eme , Pedagri Ashq, Parcha Parcha Bun, Reng u Ahang, Mal awa, Guli Rash, Kara Gul.
Watch Kurdmax TV, Kurdmax TV Live, Kurdmax TV Zindi.
Original website
:
http://kurdmax.tv/
Kurdmax Frequency:
Satellite
Beam
EIRP (dBW)
Frequency
System
SR
FEC
Encryption
Source
7.3°W
Eutelsat 7 West A
MENA
48-49
10758 V
DVB-S
MPEG-2
27500
5/6
Ku
Onacila
140811
8.0°W
Eutelsat 8 West B
East
50-51
12729 V
DVB-S
MPEG-2
HD
27500
5/6
Ku
D Shimoni
151001
---