NRT TV HD 2 Live - News General Local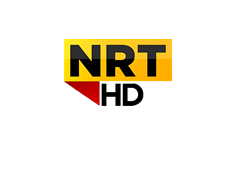 NRT TV HD 2 Live
4.6
out of
5
based on
8591
user ratings.
NRT TV HD
,
Nalia Media Corporation:
The history of Nalia Radio and Television (NRT) goes back to the days when there were no independent media networks in the region. In 2010, a group of freelance journalists came up with the idea of taking the lead to fill that void and launch the first ever independent media network, funded by Nalia, a construction company.
Website
:
nrttv.com
The frequency of NRT Arabic TV channel on the Nilesat platform will be (12521 - 27500 - V), similar to those of NRT HD and NRT2 channel frequencies.
---