Rudaw HD TV Live - News General Local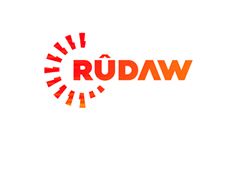 Rudaw HD TV Live
4.6
out of
5
based on
986750
user ratings.
Rudaw Media Network
Rudaw is a Kurdish media network funded and supported by Rudaw Co., broadcasting in Kurdish Language.
The network aims to impart news and information about Kurdistan and the Middle East in a professional manner.
Those interested inKurdistan and the Kurdish cause can follow the latest developments in the region in both Kurdish and English through Rudaw's multiple platforms.
TV
A Kurdish news channel that broadcasts to the Middle East, Europe and the U.S. This newly-launched channel can be received on NileSat and Hot Bird satellites.
Website:
www.rudaw.net
Rudaw TV Frequencies:
Position
Satellite
Beam
EIRP (dBW)
Frequency
System
SR
FEC
Lang.
Source
152.0°E
Optus D2
NANZ
0
12608 H
DVB-S
MPEG-2
22500
3/4
Ku
Anonymous
130601
52.5°E
Y1A
MENA
12054 H
DVB-S
MPEG-4
27500
5/6
Ku
N Schlammer
160728
42.0°E
Türksat 3A
West
12729 H
DVB-S
MPEG-2
27500
2/3
Ku
Istanbul Spectrum
140919
21.5°E
Eutelsat 21B
Wide
11513 H
DVB-S2
8PSK
MPEG-4
HD
3220
5/6
Ku
DB4VQ
160602
13.0°E
Eutelsat Hot Bird 13C
Wide
40-44
11317 V
DVB-S
MPEG-2
27500
3/4
Ku
N Schlammer
130529
7.3°W
Eutelsat 7 West A
MENA
48-49
10892 H
DVB-S
MPEG-2
27500
3/4
Ku
F Orwa
130724
7.3°W
Eutelsat 7 West A
MENA
48-49
10892 H
DVB-S
MPEG-4
HD
27500
3/4
Ku
F Orwa
130724
8.0°W
Eutelsat 8 West B
MENA
12604 H
DVB-S
MPEG-2
27500
5/6
Ku
D Shimoni
151001
97.0°W
Galaxy 19
Ku
0
11929 V
DVB-S
MPEG-2
22000
3/4
Ku
F-E Cristea
130823
---