Waar TV Live - Local Sport Music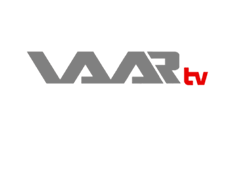 Waar TV Live
4.5
out of
5
based on
76525
user ratings.
×
Warning!
If you want to remove your TV channel in Kurdtvs.net, you can
contact
us to make a request.
Waar TV
Waar is a media institution that is owned by Palo Company for Broadcasting and Media. At the request of some intellectuals and writers in Duhok city and with the support of the Kurdistan Regional Government President, this institution was established in 2009. The first product of this institution was Waar daily newspaper, whose first issue was published on October 01, 2009. Located ın Duhok Kurdistan.
Original website:
www.waarmedia.com/tv/
Waar TV Frequency:
Position
Satellite
Beam
EIRP (dBW)
Frequency
System
SR
FEC
Lang.
Source
42.0°E
Türksat 4A
East
11821 H
DVB-S
MPEG-2
17000
3/4
Ku
Ü Evyapan
160104
3.1°E
Eutelsat 3B
Europe
49
12571 V
DVB-S2
8PSK
MPEG-4
HD
3650
2/3
Ku
Marcel 2
150304
8.0°W
Eutelsat 8 West B
East
50-51
12729 V
DVB-S
MPEG-2
HD
27500
5/6
Ku
D Shimoni
151001
---